In order to continue offering you the best quality ingredients our product will be increasing pricing in the next few daysSubscribe today and get the lowest price forever.
Subscribe TODAY and you will be grandfathered in and continue receiving this prices month to month.

Get Your Blood Pressure Under Control at the Best Price


ONE TIME OFFER!
Zipify Pages is an ecommerce landing page and sales funnel builder that seamlessly integrates with your Shopify store. Now publishing high-converting landing pages and sales funnels is as easy as just a few clicks. After selecting a template, it's easy to customize it to fit your store by using our drag-and-drop editor.
Free Shipping

On All Orders &
Proudly Made In The USA
3 Month Supply of PD120® - Premium Cardiovascular Heart Health Supplements - CoQ10, Vitamin D3, L-Theanine for Stress Reduction.
3 Month Supply of PD120® - Premium Cardiovascular Heart Health Supplements - CoQ10, Vitamin D3, L-Theanine for Stress Reduction.
It is actually helping
This is the first time I have been able to start lowering my blood pressure without meds. My BP was always up in the stroke range. After taking these pills it has lowered to just first stage hypertension, I am so happy .I would recommend this product to anyone trying to get off BP meds....
 Jo Scott 4/10/2020
Results may vary from person to person.
1 Month Supply
1 Bottle of PD120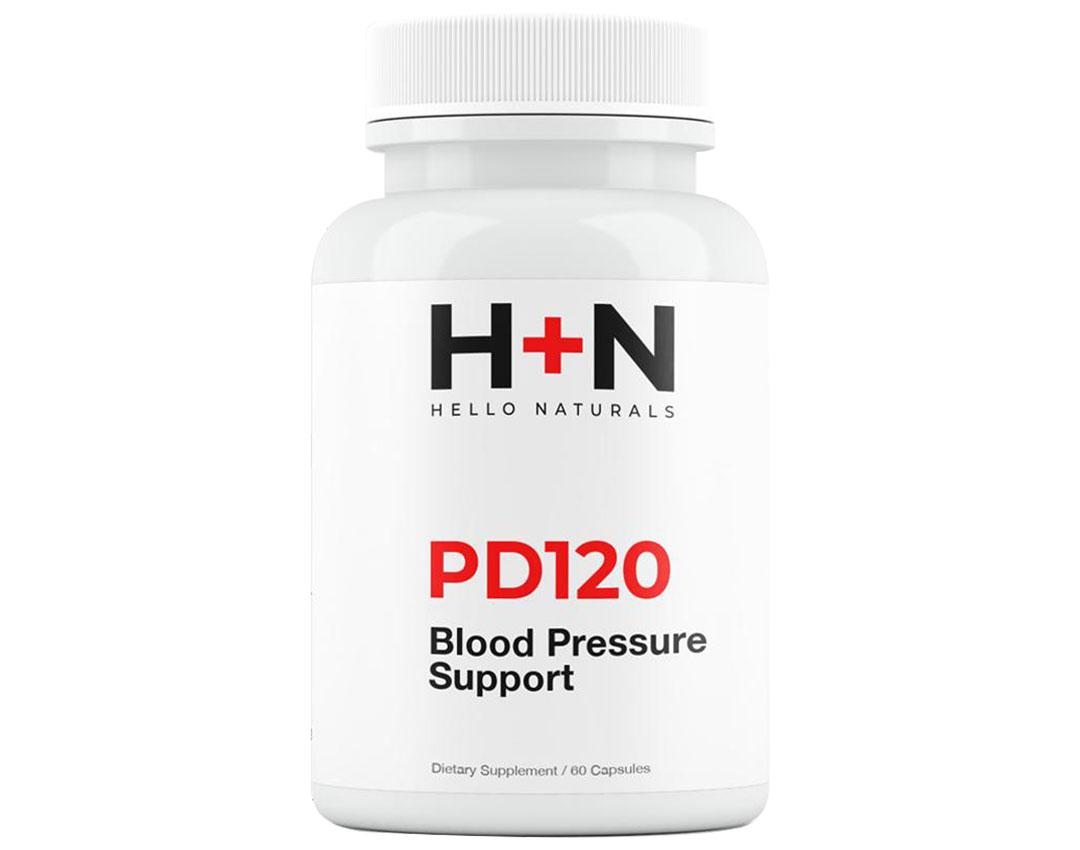 Rush me a 1 Month Supply of PD120. Free shipping. No subscription.
$34.95
Monthly Supply
Most Popular (Save 14%)
Subscription (Every 30 Days). A 30 day supply will be delivered at a DISCOUNTED price of $29.95 each month. Save 14% every month. Cancel Anytime.
$29.95
3 Month Supply
Great Value (Save 15%)
Subscription (Every 3 Months). 3 Month Supply of PD120. The order will renew every 3 months. Save 15% every month. Cancel Anytime.
$76.46
PD120 Gives You All The Support You Need
At A Fraction Of The Cost
If you tried to purchase the individual ingredients in PD120 at your health food store, you could easily spend the following amounts for a 30 day supply:
What's more, it's so much easier to get these nutrients in one convenient supplement, rather than having to mix and match them yourself. All the work has already been done for you. It's great to know that in these tough economic times, you can count on PD120 to keep this formula affordable, effective, and easy.

WATCH MY VIDEO TO SEE HOW I GOT OFF RX MEDICATIONS!
I created PD120 when I was diagnosed with high blood pressure more than 20 years ago. My doctor put me on one useless medication after another. When we finally found one that worked, the side effects were so bad that life barely seemed worth living.

Over the course of the five medications I tried, my side effects ranged from coughing spells, extreme dizziness, and fatigue, severe headaches, to a complete cratering of my libido.
If you're fed up with blood pressure medications that degrade your quality of life, PD120 is the answer.