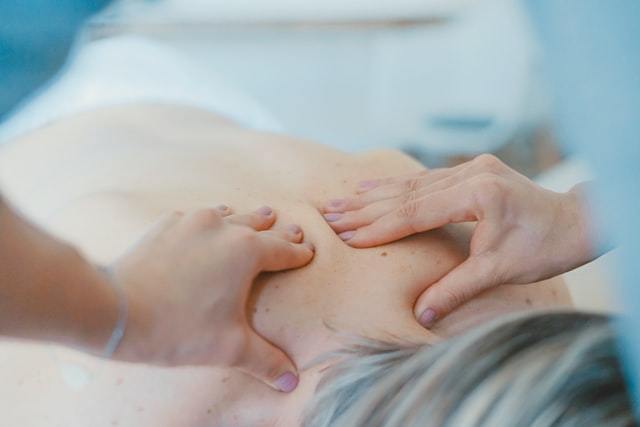 6 Quick Ways to a Stress Free Life
Life in the twenty first century is much different from what people in other centuries experienced. And while technology has facilitated communications, transportation, and increased our quality of life, it has also made it much more difficult for us to slow down and relax. It is no secret that stress and anxiety are major factors when it comes to developing and leading with high blood pressure, so it might be a good idea to take a breather every now and then in order to keep blood pressure levels in check. If you are trying to maintain healthy blood pressure it might be a good idea to use these techniques to relax in addition to a daily dose of a natural blood pressure supplement like, PD120.
Go For a Walk
Taking a daily, 30 minute walk has an incredible number of benefits that have been well documented and will increase the quality of your life as well as the span of your life. On average, people who take daily walks add 7 years to their lifespan and are generally happier and more active due to the fact that walking is simply enjoyable. In order to reap the benefits of this relaxing activity, make sure to do it in areas of low-traffic like a forest path or perhaps a trail. If you live in a city where this is not possible, try the local park or perhaps even a treadmill while listening to your favorite music or perhaps a new audiobook. You can also use this time to forget about the things that weigh you down, even for just 30 minutes a day and you will feel refreshed and ready to tackle the rest of your day.
Take a Yoga Class
Yoga is hands down, one of the healthiest activities for which you can do. The number of mental and physical benefits that you can get from performing this millennial activity are simply wonderful for your well-being and they include: increased flexibility, increased muscle tone as well as strength, better respiration, breathing and vitality, improved metabolism, weight loss and yes, mental relaxation and an improved ability to concentrate. If you want to protect your body without damaging your joints, back and muscles, yoga is by far one of the most efficient activities you can do.
Get a Massage
Receiving body work therapy or massages is known by people all around the world to give you the perfect opportunity to relax. And one good thing to know is that you don't have to invest into expensive therapy chairs or costly massage sessions with expert masseuses. You can easily learn to give yourself a massage either online or by taking a class so that you can enjoy the benefits, like improved circulation, improved joint health, relief from migraines, better posture and a decrease in your likelihood of suffering from other mental conditions like depression, anxiety, lack of concentration and stress-related ailments.
Spend Some Time by Yourself
If you are still working, or have children in school, we know just how difficult it is to find some time for yourself, especially if you live in a crowded city or neighborhood. However, once you realize the importance of spending at least 15 minutes by yourself on a daily basis, you will do everything that you can to find some time for yourself. Try to find a dark room with a comfortable setting or perhaps even your favorite couch and try laying there for a good 15 minutes at least while trying to clear your thoughts. Sometimes, this is all you will need to keep going for the rest of the day and making some time will give you the opportunity to order your thoughts and focus your priorities in order to tackle your daily activities to best of your ability.
Do Your Chores
Believe it or not, finding the time to do your daily activities in a relaxed manner can sometimes keep us happy and motivated. Instead of trying to cram all of your activities in a short time window, try to optimize the time you spend doing your chores and you will find them to be less stressing and even enjoyable at one point. Spending a bit of time actually doing your chores instead of thinking how to avoid them, will give you a new outlook and will reduce the stress and anxiety typically associated with getting out there to face the real world. Who knows, maybe you'll find yourself doing things differently and performing more efficiently.
PD120
PD120 is natural blood pressure supplement that will help to maintain healthy blood pressure levels. High blood pressure can be product of stress/anxiety, lifestyle, and genetics. This natural supplement will help maintain healthy blood pressure, give you increased strength, energy, and libido, and has no side effects. Try PD120 today and start living better!