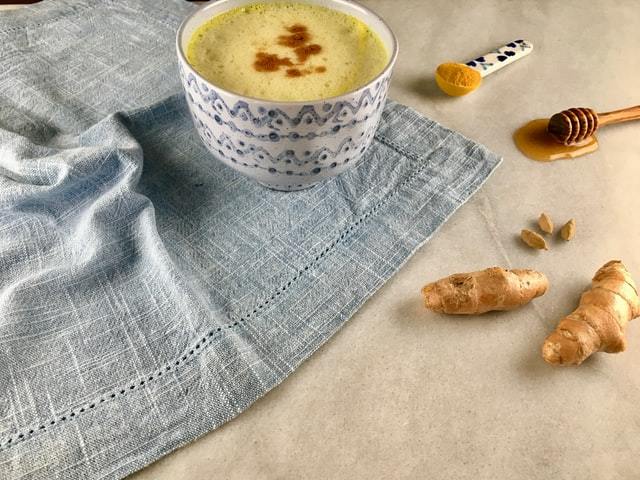 Can Ginger Lower Blood Pressure?
Ginger Is a superfood that has been studied for many years in Asia and the Indian subcontinent due to its healing properties; as a food ingredient. It has been a vital part of Asian cuisine but its status as a superfood has been in place for thousands of years and it has a long history of use for relieving gastrointestinal problems like diarrhea, stomach pain, nausea, lack of appetite and inflammation. But did you know that ginger could also be a very powerful ally when it comes to maintaining healthy blood pressure?
The Effects of Ginger on Blood Pressure
In order to understand why ginger root can help patients struggling with their blood pressure levels, we first need to understand that ginger roots are packed with phenolic compounds that are known to relieve irritation and inflammation. This large group of metabolites are responsible for the color of the ginger root as well as for health benefits which have been researched thoroughly by ancient cultures. These phenolic compounds are also known for their antioxidant properties. In nature they prevent the oxidation of cells, slowing down the death of these cells by preserving cellular structure in larger organisms.
But, can ginger lower blood pressure? According to several authors and researches who have worked on this topic, eating raw ginger root can help patients struggling with hypertension by reducing the level of stress in arteries, improving blood flow and preventing blood clots.
Another study published in December 2009 in the Indian Journal of Biochemistry and Biophysics studied the benefits of drinking ginger-cardamom powder daily on patients with hypertension. The benefits of this combination were studied for several months and the results concluded that those patients who drank ginger-cardamom team on a regular basis, showed a constant reduction in their blood pressure levels. The study also points out the fact that cinnamon is a spice that can definitely improve circulation due to the high levels of flavonoids found in ginger root.
Flavonoids are extremely beneficial nutrients found in all sorts of fruits, vegetable, roots and legumes that can help patients fight off a large number of health ailments; from pain and inflammation to hypertension and colitis. By focusing their research on the large number of flavonoids found in ginger root, scientists and food experts were able to determine that the flavonoid content found in ginger root when combined with cardamom was an excellent home remedy that could be used to treat mild cases of hypertension as it helped patients with high blood pressure drop their diastolic and systolic readings by 4 or 5 points on average.
More Natural Alternatives to Lower Blood Pressure
And while ginger root and ginger root tea won't be enough to completely cure your hypertension, it is important to consider the fact that this reduction in blood pressure levels could be significantly improved by consuming a natural blood pressure supplement like PD120 which is rich in nutrients that can help maintain healthy blood pressure levels; take for example the Coenzyme CoQ-10, an extremely beneficial ingredient that is naturally produced by the body and is known to help manage energy supplies in the body as well as restoring the tissue found in blood vessels.
By combining the quality ingredients found in PD120 with the nutrients found in ginger root, we are maximizing the healing properties of both and making sure that its helps our body maintain healthy blood pressure levels without putting it through the harmful side effects of prescription medication. Remember that high blood pressure can be cured naturally and without drugs as long as you are willing to put in the work needed to succeed; a combination of a natural supplement with other superfoods and an increased level of physical activity can be far more effective than prescription medication by itself.
The status of ginger as a superfood is justified without a doubt due to the large number of nutrients that can be found in it and the thousands of years of documented use that have gone on to reveal the healing properties of this wonderful cooking ingredient. Remember that the unique nutrients found in every natural food are the ultimate basis used in prescription medication. And while the effectiveness of prescription medication when it comes to treating high blood pressure is undisputed, it Is at this point that one has to ask himself whether or not the long list of side effects associated with prescription medication are worth it, especially when it is not hard to see that there are natural ingredients that can provide the same level of relief without any of the side effects.